The Mayowood Mansion Tour is full on Wednesday Oct, 16 at 11am.
All other dates and times will continue as scheduled until 10/26/2019.
---
What do you remember from 1968?
Hey Jude? The Civil Rights Act? Anti war sentiment? Lava lamps? Tye Dye? Mini skirts? Whatever it was, it may be on display with the MNHS traveling exhibit "The 1968 Project".
Dig out your tye dye and mini skirts and come help us celebrate 1968
on October 22, 2019 at the History Center with refreshments and
music by "Driven By Rhythm" from 6:30-8:30pm.
$5.00 FOR NON MEMBERS
---

Exhibit Opening:Rochester Symphony: Celebrating 100 Years
To celebrate the centennial and the opening of the exhibit, on October 24th from 6:00 to 8:00 pm the History Center will be hosting a gallery talk about the exhibit with music performed by a string quartet made up of Rochester Symphony musicians. Artistic Director and President/CEO Jere Lantz will speak about the organization's history as well as their current programs. Wine and light appetizers complement this visual and aural treat.
$5.00 for members and $10.00 for non-members.
---
NEWEST EXHIBIT FROM THE MN HISTORICAL SOCIETY
"The 1968 Generation"

More Memories of 1968:
- "Night of the Living Dead" premiered in the United States
- The MPA started rating movies: "G"- "M" - "R" and "X"
- "Heres Lucy"-"Bugs Bunny"-"The Mod Squad" & "Hawaii Five-O" began airing

- "Hello I Love You"-"Born to be Wild"-"Mrs Robinson"&"I Heard it Through the Grapevine" were popular

- Johnny Cash recorded live album at Folsom Prison


---




Now taking reservations for 2019 Historic Mayowood Christmas Tours
Christmas Tours are November 2 thru December 15, 2019 507-282-9447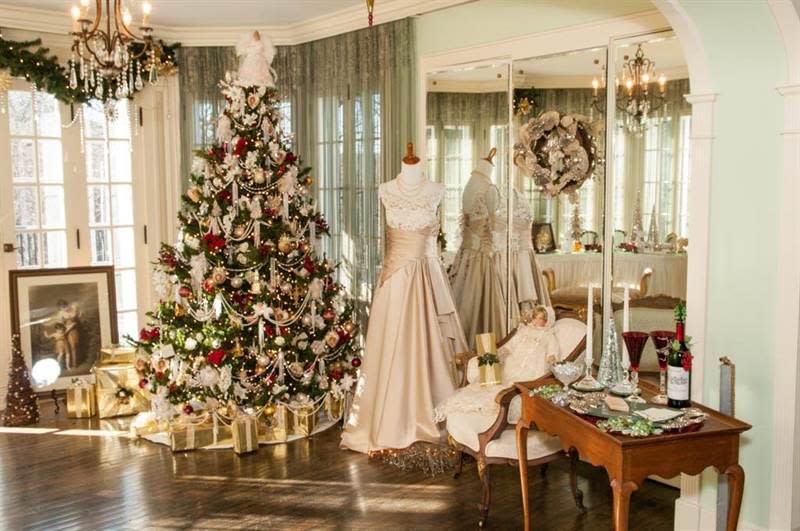 ---

---
Not a member? Still want to know whats going on at HCOC?
Send us your email and we will be sure to include you in all of the great offerings at the History Center.
---

CULTURAL PROGRAMMING FOR PEOPLE WITH MEMORY LOSS
First Monday of every month 10:30-noon

SPARK! at the History Center of Olmsted County is a monthly program designed specifically for people living with memory loss and their care partners. SPARK! is not about the objects, artwork or documents, but rather the items serve as a jumping-off point for sharing stories, conversation and friendship.
SPARK! is for adults with memory loss and related dementia in the early to middle stages and their care partners. Care partners are encouraged to actively participate. Confidentiality and dignity are always respected.

Space is limited. Register by calling Aaron Saterdalen at 507-282-9447 or email programs@olmstedhistory.com


This program is free thanks to the generous support from https://www.madonnalivingcommunity.org
and Jim & Judy Sloan

Featured Event
When
Oct 17, 2019 1:00 PM - 3:00 PM
What
Family friendly program featuring pumpkin decorating, apple cider, wagon rides and more! Cost: $5 per child; Adults are free if accompanying a child.
Cost
$5 per child and free for parents
Featured Event
When
Oct 21, 2019 7:00 PM - 8:00 PM
What
On October 21st, at 7 PM, The Veteran's & Emergency Services Museum Round Table will feature Rochester Firefighter Chuck Solseth presenting "From Recruit to Captain, my Career as a Fireman" Chuck grew up in St. Louis Park, MN and as a youth he loved to play hockey. He says; "Hockey is a team sport that down plays individual accomplishments and celebrates the individual's ability to contribute to the team. The fire service is very much a team style organization" Chuck served in the Navy from 1985-1989 on the USS Carl Vinson (CVN 70), After the Navy he became a fireman for the Cedar Rapids, IA Fire Department and then with the Rochester Fire Department.The program will be at Autumn Ridge Church, in the TIMOTHY CHAPEL which is just South of the main church entrance. The church's address is 3611 Salem Road SW, Rochester, MN. The public is invited and we look forward to seeing you there!
Featured Event
When
Oct 22, 2019 6:00 PM - 8:30 PM
What
Join us in welcoming the newest traveling exhibit from the MNHS with light refreshments and music by "Driven By Rhythm". Dress in your mini skirts and tye dye and experience 1968 as it's meant to be!
Cost
Free
HOURS
Olmsted History Center

Tuesday – Saturday
9 am to 5pm

Closed All Major Holidays.
On days that inclement weather occurs the History Center will close consistent with Rochester Public Schools closures.
---
ADMISSION
Adults: $5.00
Children: $2.00
HCOC Members: Free

Phone: 507-282-9447
FAX: 507-289-5481